Steve Windhausen and Family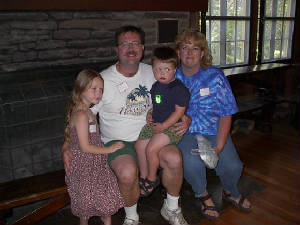 Steve Windhausen emailed to do his part on the the website, but at the time I was sick and Herb was having a tough time. I truely couldn't remember how to get into the site so he could do what he had planned. I am so sorry Steve, please don't be angry with me. Believe me, I remember how to get into it now and will give you all the information for it at this year's reunion.
We held our reunion for 2005 at the Erie Canal Park in Camillus. A great time was had and so much fun seeing each other again. I try to keep in touch with those that I can and with those who want to keep in touch.
Paul Windhausen III
Family were able to take a boat ride and here is Paul enjoying the ride along the old
This area will be used for information about family members. We may list a variety of things here, or other significant events, such as weddings, births, or graduations, or deaths. This is a great way to keep up to date on how fellow family members are doing. We could also have links to family members personal web sites.